You are here
Best NFL Underdog Odds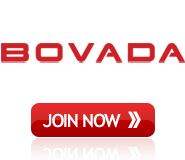 Best NFL Sportsbook for underdog odds is Bovada Sportsbook
Many casual bettors love betting the favorites. They like the team with the better record or the team playing at home or the team with the star quarterback and bet on them. However, the flip side is often where NFL betting value lies and fans who like to bet NFL underdogs usually have an account at Bovada.
Known as a recreational sportsbook, Bovada's lines are for casual players, who usually like to bet the favourites (aka chalk). It means Bovada's lines for favourites are often a bit higher than at other books. If the Patriots at -7 against the Bills at 5Dimes.com, the line might be -7.5 at Bovada. So you are better off at 5Dimes betting the Patriots but you get extra value betting on Buffalo at Bovada (+7.5).
Does a half point really make that much of a difference that you should have multiple sportsbook accounts? It sure does. Think how many times you have lost a bet by a single point and cursed your bad luck. Well, sometimes its bad management, because getting the best NFL sportsbook line on your underdog bet is easier than you think.
Example:
Patriots -7.5
Bills +7.5
Final Score is 24-17 for Patriots. In this case, the Bills win the bet because 17 + 7.5 = 24.5
(which is more than 24 by New England).
Patriots -6.5
Bills +6.5
Final score is 24-27 for Patriots. In this case, the Bills lose the bet because 17 + 6.5 = 23.5
(which is less than 24 by New England).
So when your handicapping or your stats or even your best hunch points to the underdog, it's time to check out Bovada to see their line, whether it's the point spread, over under or moneyline. You can also find superior underdog lines on NFL futures (what team will win Super Bowl 46) and other fun props.
Long story short, they accept enough action on the chalk that they can afford to offer you a bit extra value to bet NFL dogs.
Honorable Mention: SportsInteraction.com follows a similar theory, but their lines are often sharper. Still, their underdog spreads are often better than most in the industry (and their live, in-game NFL betting platform is terrific).
Ready to Start Wagering? - Click Here to Join Now!